February 17, 2021 — Nico Cartron
SFOS 4.0.1 is available since yesterday, and since I have it running on my Sony Xperia XA2 for almost 2 weeks (as part of the Early Access program), let's have a look at the main features and improvements it brings.
---
Preamble
Jolla has posted a blog post about Koli, which highlights its main features.
Also, Leszek posted a Youtube video where he walks through SFOS 4.0 - as usual, his videos are super nice, especially for those who prefer watching a video rather than reading a blog post like the present one ;)
I have not watched the above video, nor read into great details Jolla's blog post, as I wanted to cover SFOS 4.0 from my point of view.
Now if you look at the release notes on SFOS forum, you'll see that the list is pretty long, so I'm just gonna focus on the main features / the ones which are worth mentioning in my opinion.
This also means there are things which I won't be covering by choice! (e.g. all the MDM stuff)
Fun fact: I think that 4.0.1's name (Koli) is the first one to be easy to pronounce and write (compared e.g. with 3.4.0.24's Pallas-Yllästunturi, or 1.1.9.30's Eineheminlampi).
Misc
SFOS 4 is the first version to drop support for the original Jolla Phone (aka Jolla 1), as explained on the Jolla blog.
Even though I sold my Jolla 1 a while ago (along with my 5 or 6 TOH, and the awesome TOHKBD), I still remember precisely when I received it back in December 2013, and started using it :)
Before upgrading
Upgrading SFOS, especially when dealing with EA releases, requires some preparation/checks.
Even though Jolla added more checks recently, to avoid being stuck in a never-ending boot loop, it is still good to:
backup your phone before the upgrade,

with the built-in backup utility,
to a SD card,
and/or copy the generated .tar file to your PC (e.g. using SCP).

if you're using Patchmanager from Openrepos, unapply all the patches you have

newer versions of Patchmanager should do it for you, however I like doing it manually, just to be sure :)

once the update has been downloaded (which usually takes quite some time, since everybody is rushing to get its copy!), SFOS will tell you if there are packages that should be uninstalled, such as below: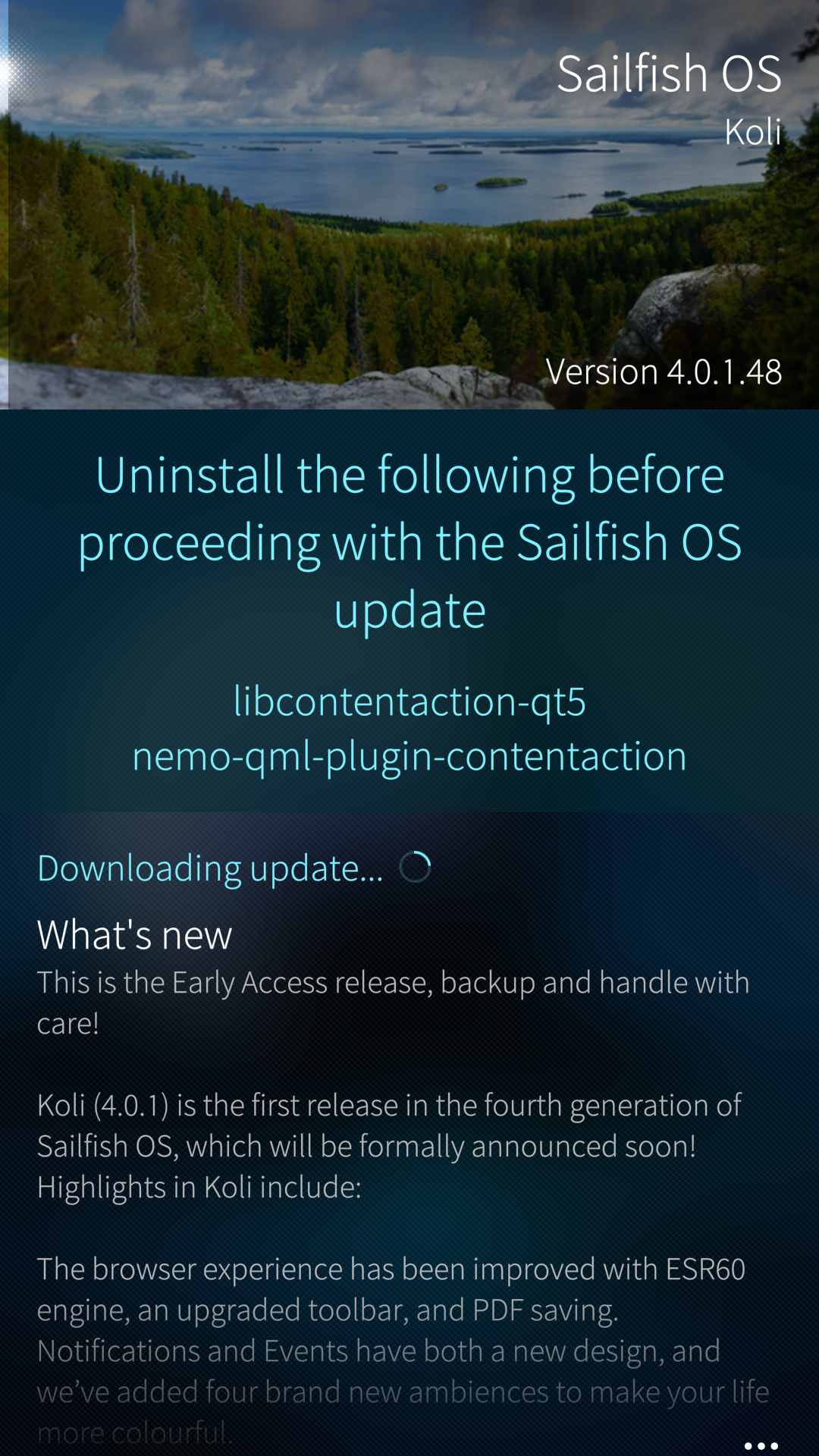 Jolla has also written an help article with detailed description explaining how to download and install a SFOS system update.
Main Features
I'll detail the new features/improvements by order of importance, from the most important/exciting ones, to the less ones.
Browser
Gecko engine upgraded to ESR60 (instead of ESR52 in SFOS 3.4.0)

While not the latest one, this definitely makes the stock browser more usable - I have not noticed any issue with the websites I am browsing, so that's a pretty big step forward!

Browser toolbar (accessed by the bottom right "burger" menu) has now got more options, making it much more useful and easy to use - among others:

Bookmarks,
History,
Direct access to settings,
Convert to PDF,
Access to transfers.

Site permissions settings (SailJail, see below),
Wifi captive portals now open automatically, and run in a special restricted mode

This will avoid having to go to an unencrypted (HTTP) web page,
Once connected to a WLAN, clicking the "sign in to the network" message makes the browser open the sign-in page.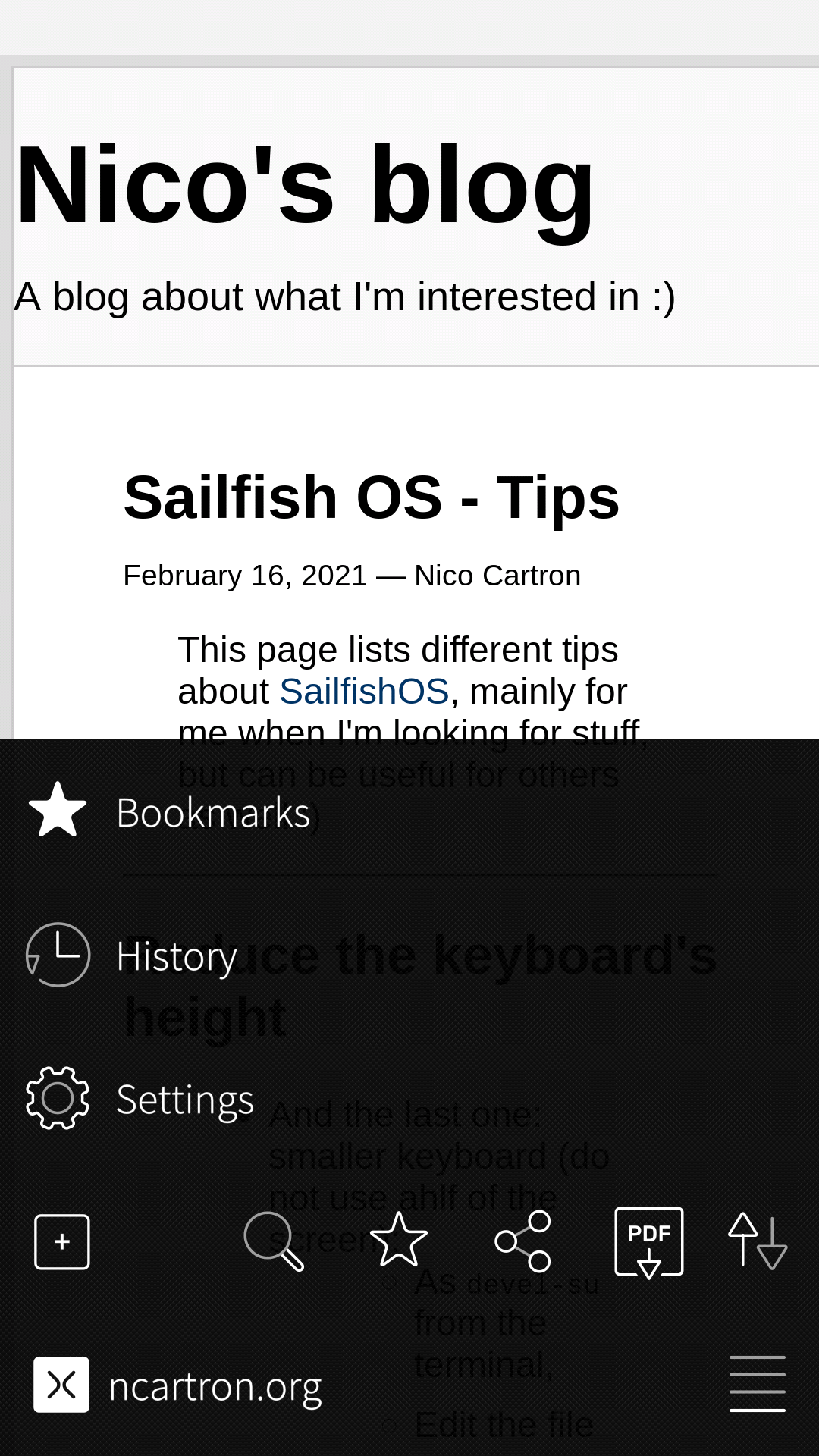 Home screen
Probably one of my prefered improvements in SFOS 4!
The Events view has been heavily improved:

It can now be accessed from the Lock screen (if enabled in Settings),
Notifications can be cleaned up individually, per application, or globally,
Some apps allow "quick actions" directly from the Home screen (e.g. reply to an email).
<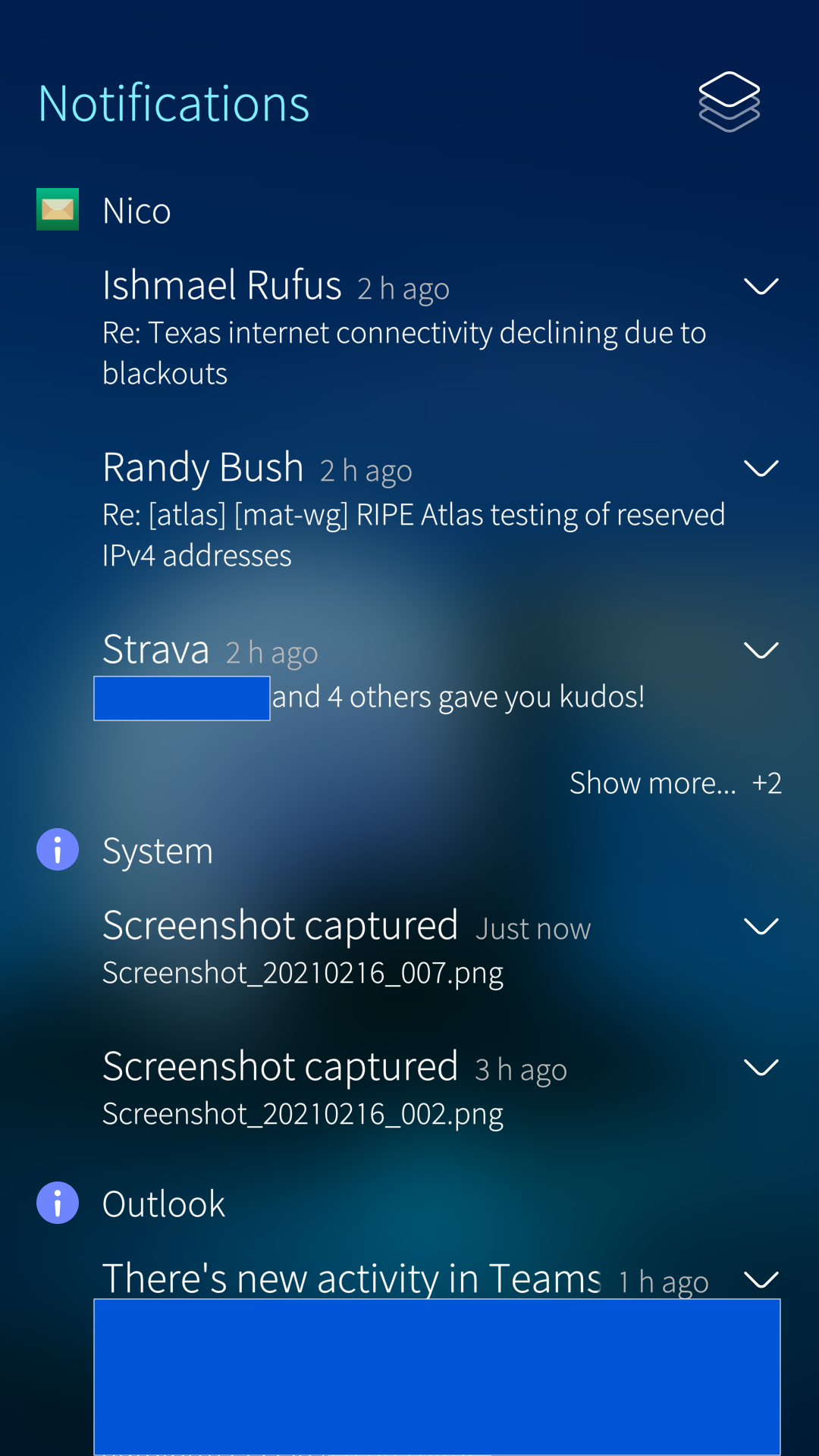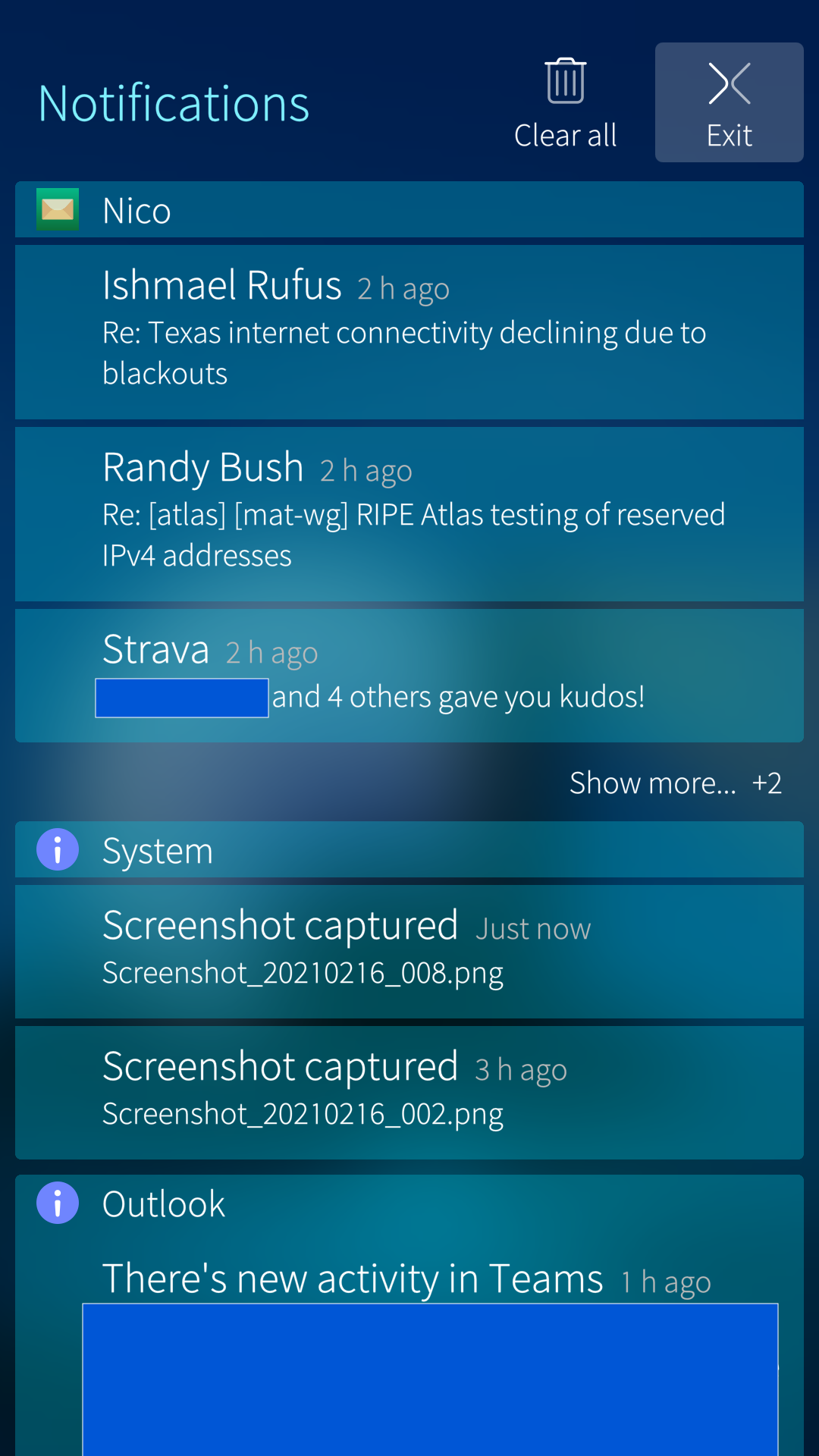 Addressbook
It is now possible to select to which addressbook a contact will be saved

Finally!
Before that, a contact was saved to all addressbooks, making it quite annoying to add contacts from SFOS
App isolation (aka SailJail)
Sandbox which limits an app to only the resources it needs
Only implemented in the core apps so far (Phone, Browser, Calendar, Email, Gallery, Weather, People, Documents, Media)
Upon first opening such an app in SFOS 4, you'll be asked whether you want to allow this app to access e.g. for the "Phone" app: Phone, Contacts, Bluetooth/NFC, Sharing
Settings
There are now 3 tabs: Apps, System, Accounts

Some people don't like it and think that SFOS is losing its "touch"
Personally I find it nice and easier to navigate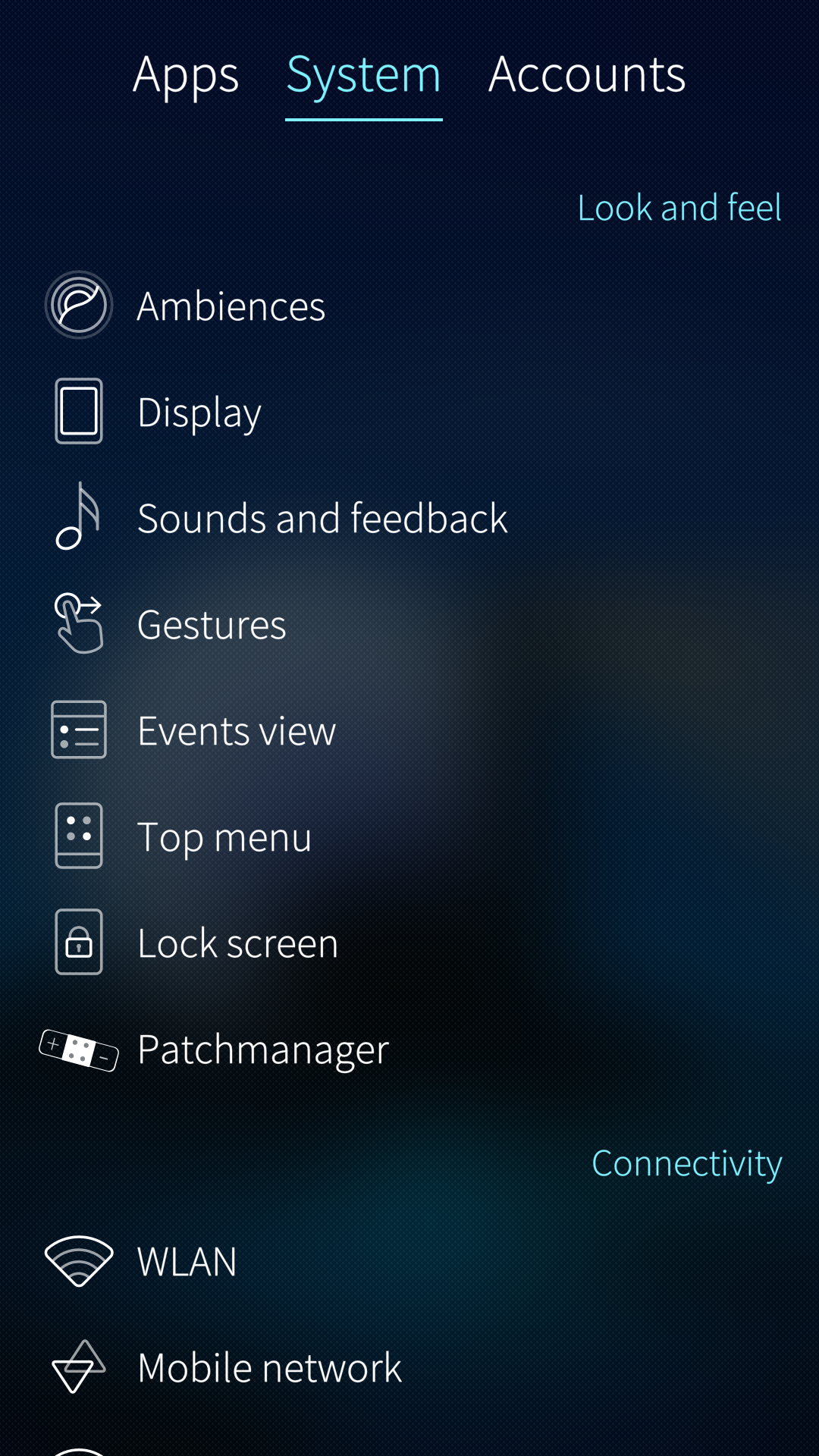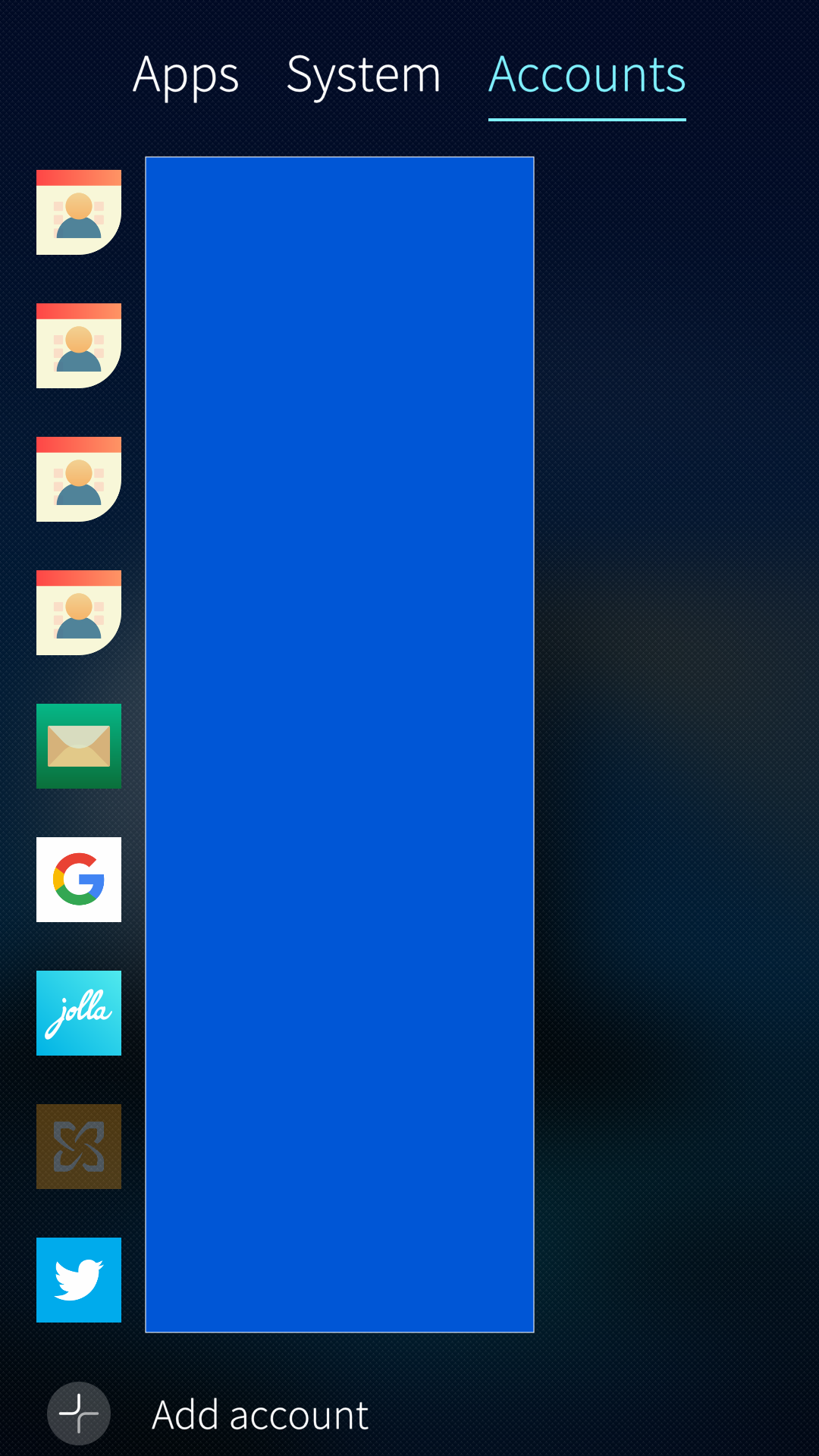 Camera
Support for QR codes introduced
Calendar
HTTPS webcals URLs support added
Introduced support for timezone when creating an event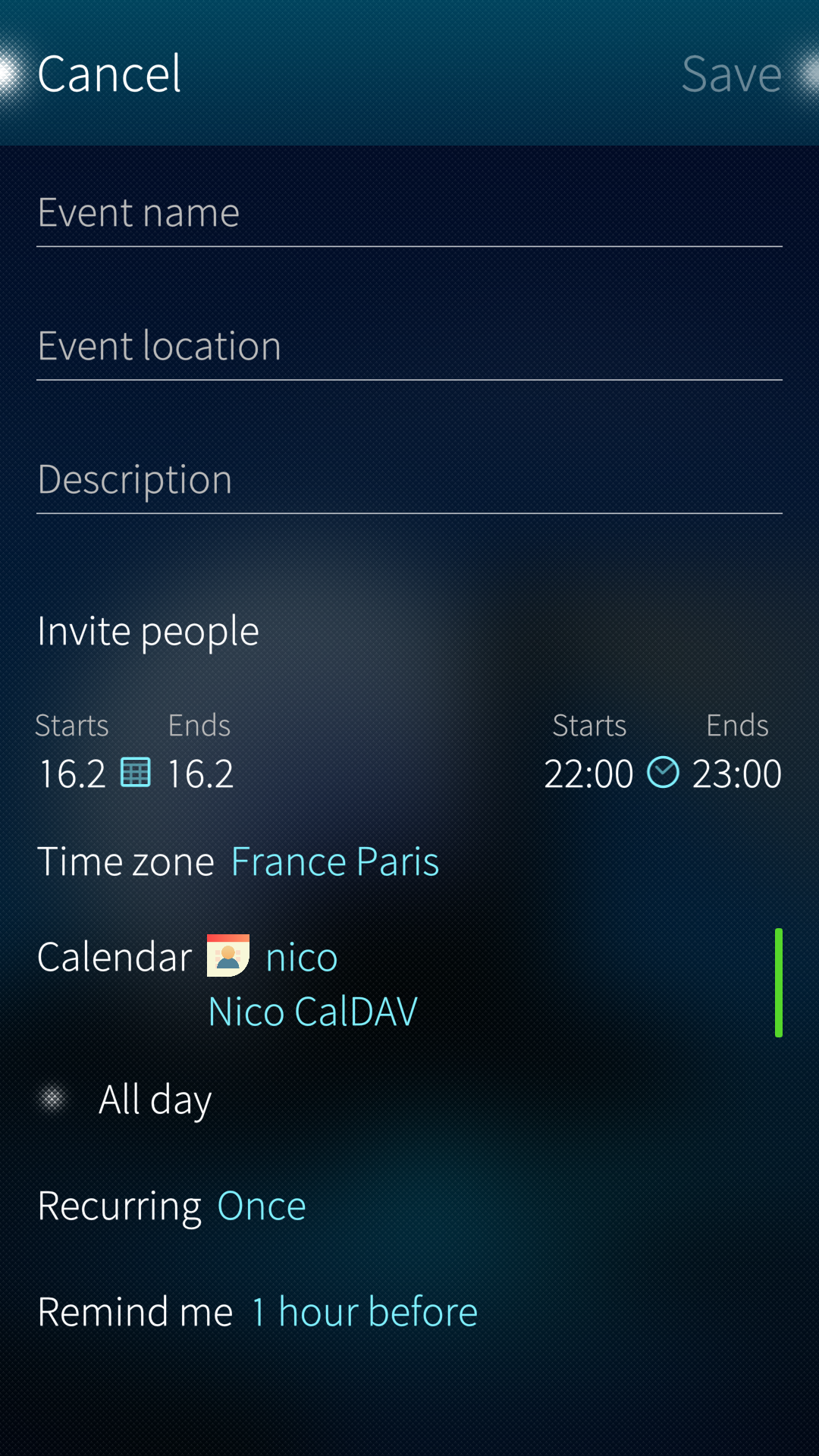 Android support
Upgraded to Android 9 "Pie" (API level 28) instead of 8 before

applies to Xperia XA2 and 10
to be honest, I have not noticed any difference in 2 weeks of usage
Wrap up
And that's it, really!
A pretty nice and significant update, SailfishOS is getting better and in my opinion not losing what makes it "different" - of course there are some subtle changes and some people find that some features/screens are too "Android-like", but hey, both iOS and Android have also copied/stolen from SFOS with all the gestures in the past years, so why not the other way around? ;)
With that, I hope you'll enjoy the update, and I'll see you in another blog post!
---
Tags: English, SailfishOS